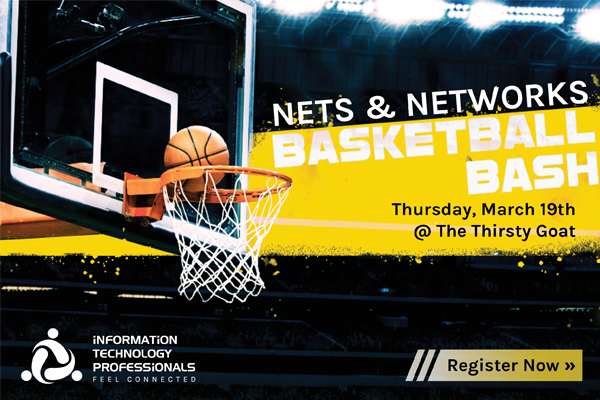 Nets & Networks Basketball Bash
Thursday March 19th @ 12:30 PM
The Thirsty Goat in Fitchburg
Cold Beer, Basketball + Networks
We scored a real slam dunk with our hyperconverged + backup and recovery dream  eam. Meet Nutanix and Veeam. Come learn about hyperconverged servers + storage solutions paired with top of the line back up and disaster recovery. 
They're serving up an enterprise-level cloud platform that is easy to use, totally secure, and gives you peace of mind. It's time to break out the brackets again! Join ITP, Nutanix and Veeam on Thursday, March 19th for our 'Nets and Networks: Basketball Bash' event! You'll learn more about Nutanix + Veeam while enjoying basketball and beverages with our team.
Complete the form to reserve your seats!
RESERVE YOUR SEATS TODAY!